The Embassy of Djibouti in Japan alongside Kyodo PR, organized the second Asia-Africa 20 event, aimed at encouraging business ties between the Asian and African continent.
This seminar was held at New Otani Hotel and was well attended by over 20 Japanese businessmen and with 16 countries represented including Algeria, Angola, Brunei Darussalam, Cambodia, Ethiopia, Ghana, Guinea, Liberia, Laos, Malaysia, Mauritania, Morocco, Myanmar, Singapore, Sudan and Vietnam.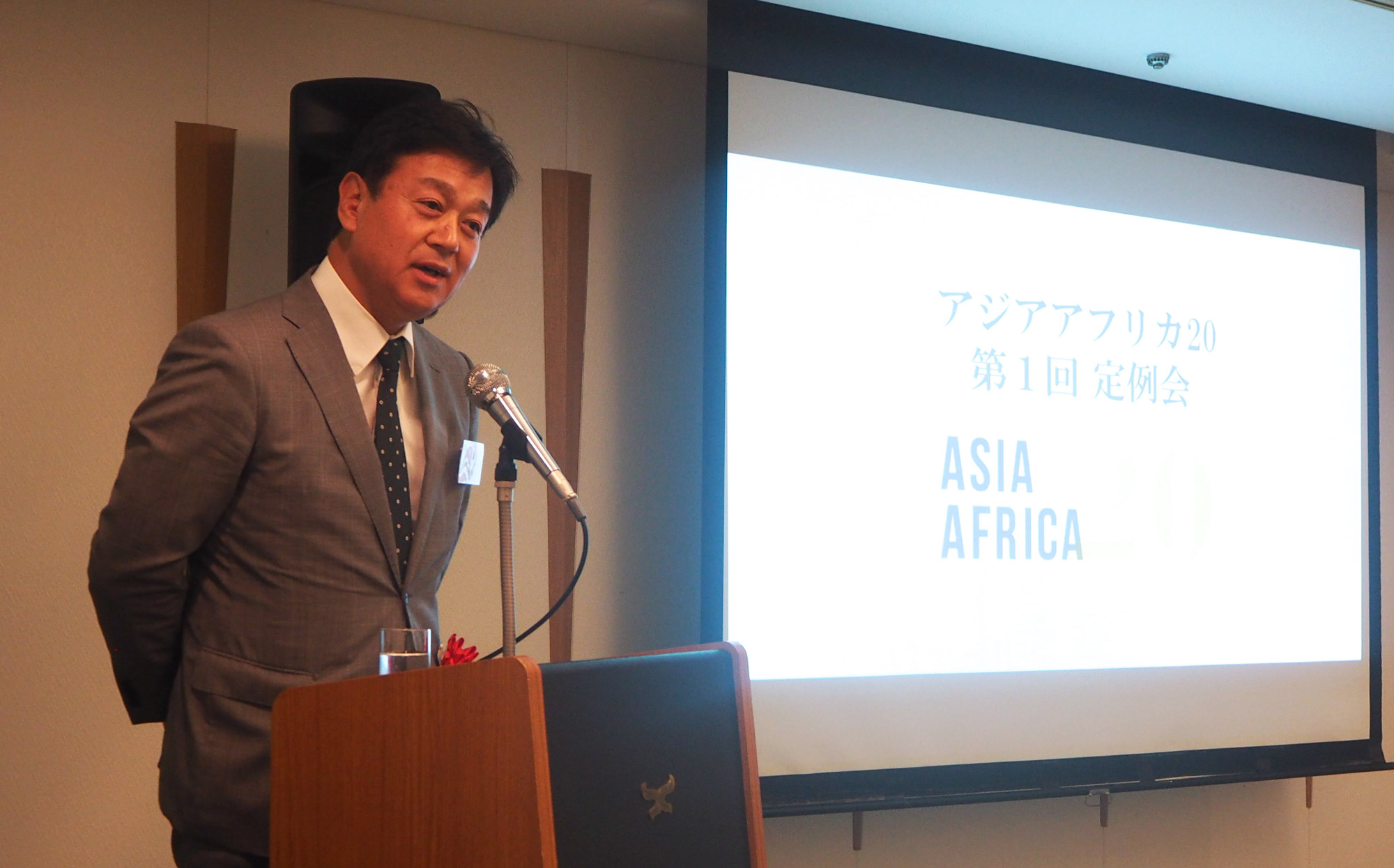 Mr. Takeshi OSUGA, director of the Africa Department at the Japanese Ministry of Foreign Affairs spoke highly of H.E. Mr. Ahmed Araita Ali and praised his constant efforts in building stronger ties between the Asian continent and Africa, especially Djibouti. Amongst those who gave speeches at this event was the CEO of Sushizanmai, Mr. Kiyoshi Kimura, otherwise known as the "Tuna King" and a close friend to Djibouti and heavily involved in developing the fishing industry there.
H.E. Mr. Ahmed Araita Ali seized this opportunity to remind all participants present about the International Trade Fair to be held in Djibouti from December 3-5, 2017, celebrating 110 years of existence of the Chamber of Commerce of Djibouti and the promotion of the various sectors open to business people from all over the world including renewable energy, communication amongst others.