A new era of cooperation between Djibouti and Singapore has emerged following a three-day Djibouti ministerial visit to Singapore from April 23rd to 28th, 2017.
Djibouti's Minister of Investment in the Office of the President, H.E. Mr. Ali Guelleh Aboubaker, headed a delegation of high-ranking officials to promote investment opportunities and closer bilateral relations. Djibouti's Ambassador to Singapore, with a residence in Japan, H.E. Mr. Ahmed Araïta, who organized this visit, says he is very pleased of the outcome.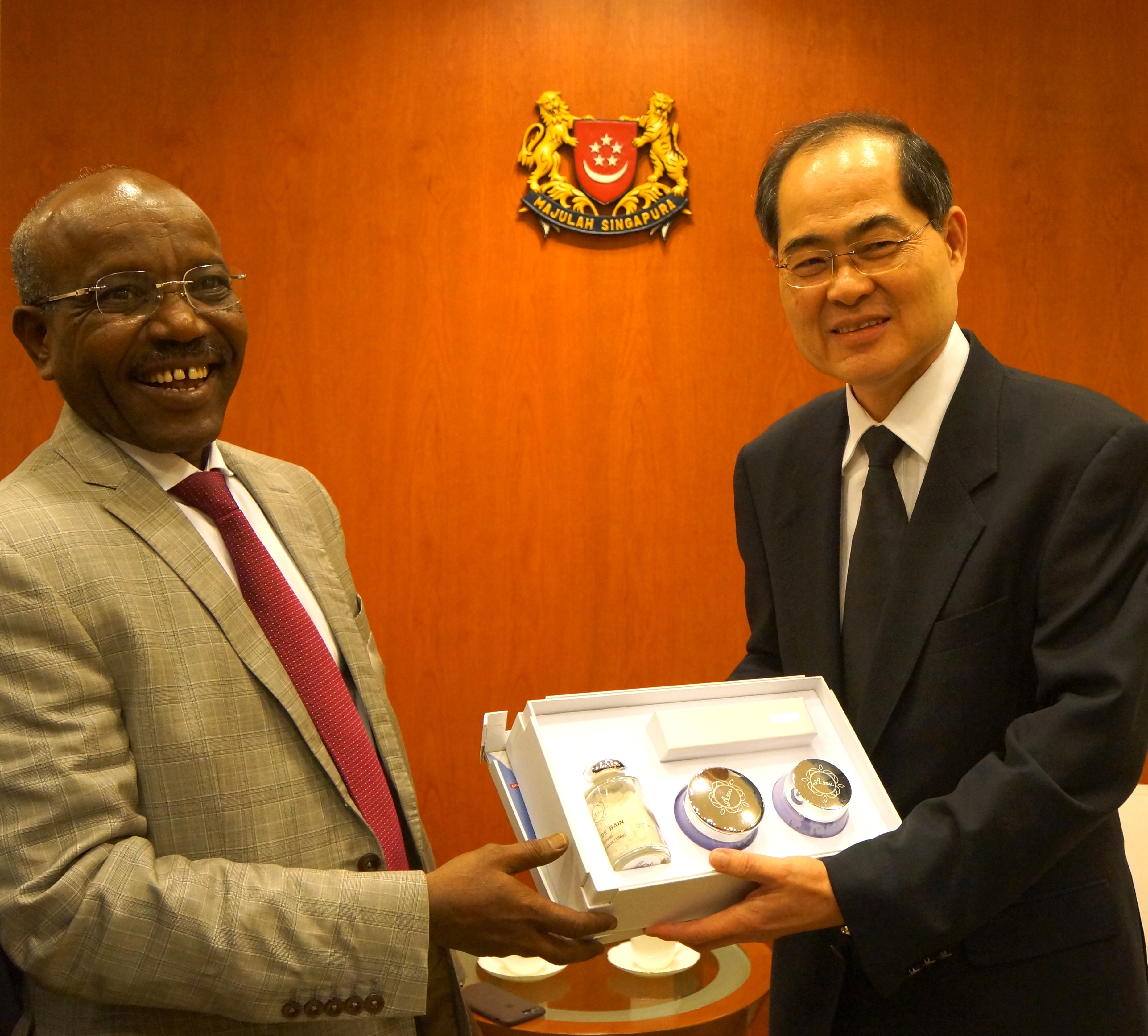 hlights of this visit included a meeting between Mr. Ali Guelleh Aboubaker and his counterpart, Mr. Lim Hong Kiang, Minister of Industry and Trade in Singapore. Minister Aboubaker said, 'The model of development of Singapore is of great interest for Djibouti due to its geostrategic location in East Africa and the political stability of its government." He called for strengthening economic relations and investment between the two countries.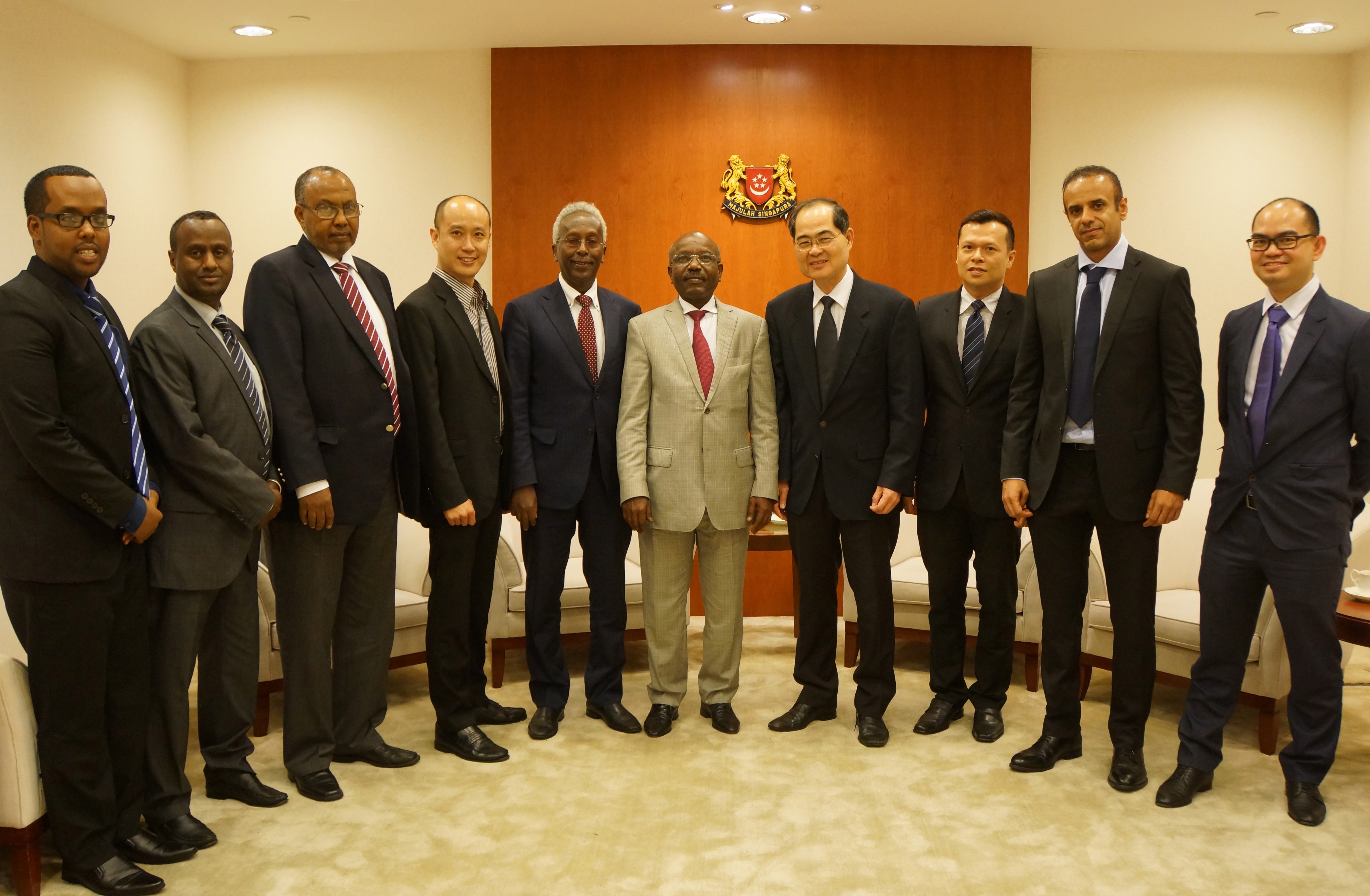 Minister Lim Hong Kiang acknowledged there were numerous similarities between his country and Djibouti in terms of size, strategic positioning and natural constraints. He praised Djibouti's determination to transform these constraints into assets by creating an international trade hub to support the development of services in various key sectors.
Both ministers have agreed to increase cooperation between both countries. For Ambassador Ahmed Araita Ali, "This ministerial visit opens new and exciting prospects for the development of bilateral relations." Indeed, the Minister of Trade and Industry of Singapore express his interest to conduct a trade mission in Djibouti later this year.
Signing of a collaboration agreement
During the visit, a Memorandum of Understanding (MoU) was signed between Djibouti's National Agency for the Promotion of Investments (ANPI) and the Singapore Corporation Enterprise (SEC), a government agency working for the improvement of the business environment and capacity building. This initiative will provide new opportunities to facilitate the transfer of knowledge and retention of expertise in regards to the Singapore model being transferred to Djibouti.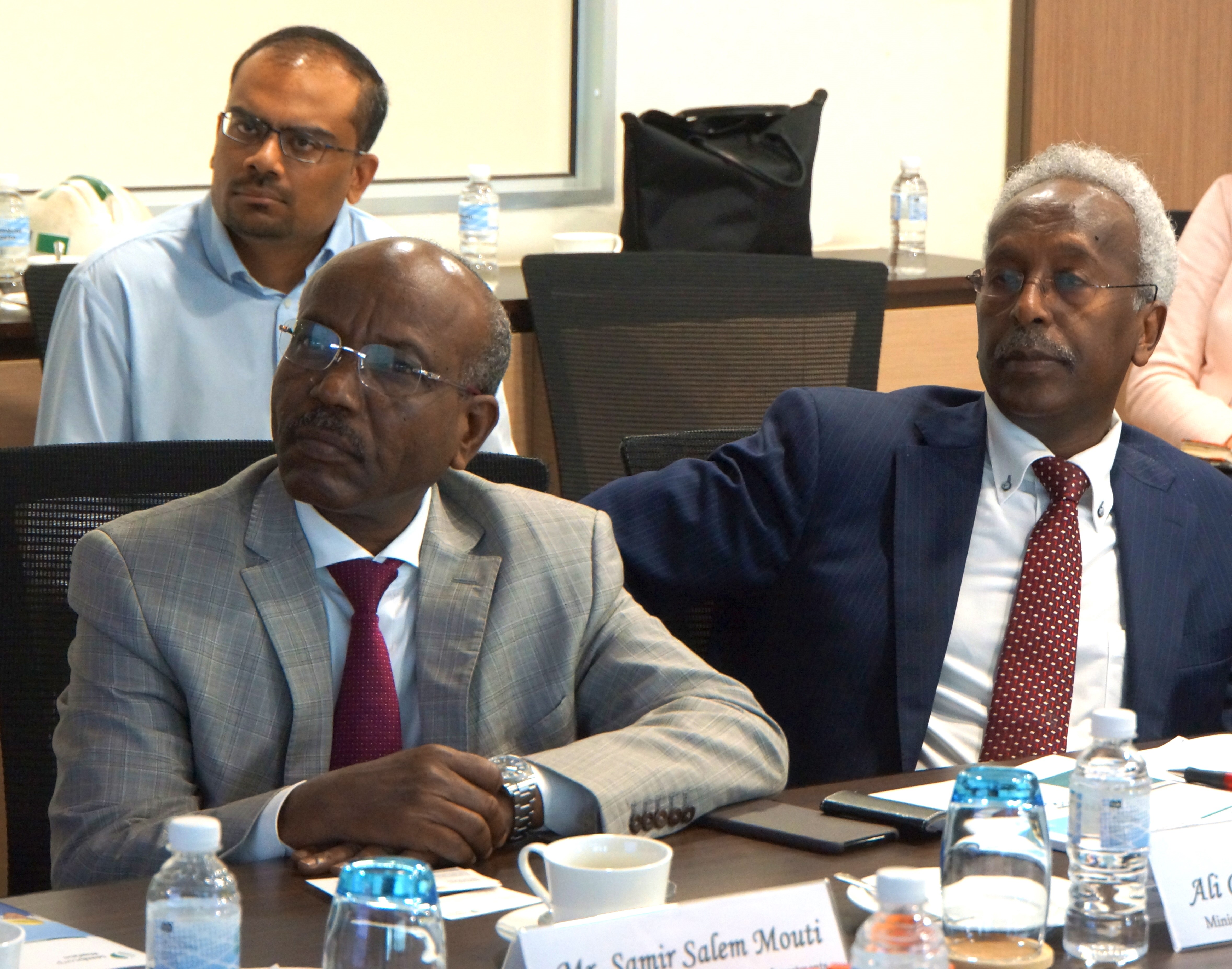 The Djibouti delegation was taken on various guided tours including one to the largest industrial area developed by the government agency Surbana Jurong. The project generates 25% of Singapore's GDP and employs 100,000 people mainly in the petrochemical sector. Prior to the visit, a briefing was held at Surbana Jurong headquarters. Members of the Djibouti delegation introduced the Djibouti Economic Free Zone that offers similar prospects and challenges.
Visit to a shipyard manufacturing floating platforms
The visit of Sembcorp Marine, a world-class shipyard, attracted a lot of interest among members of the Djibouti delegation. This shipyard has become a world reference in the construction of floating platforms as it supplies 85% of the international market. This new floating liquefaction industry offers efficient options for the construction of an LNG gas terminal.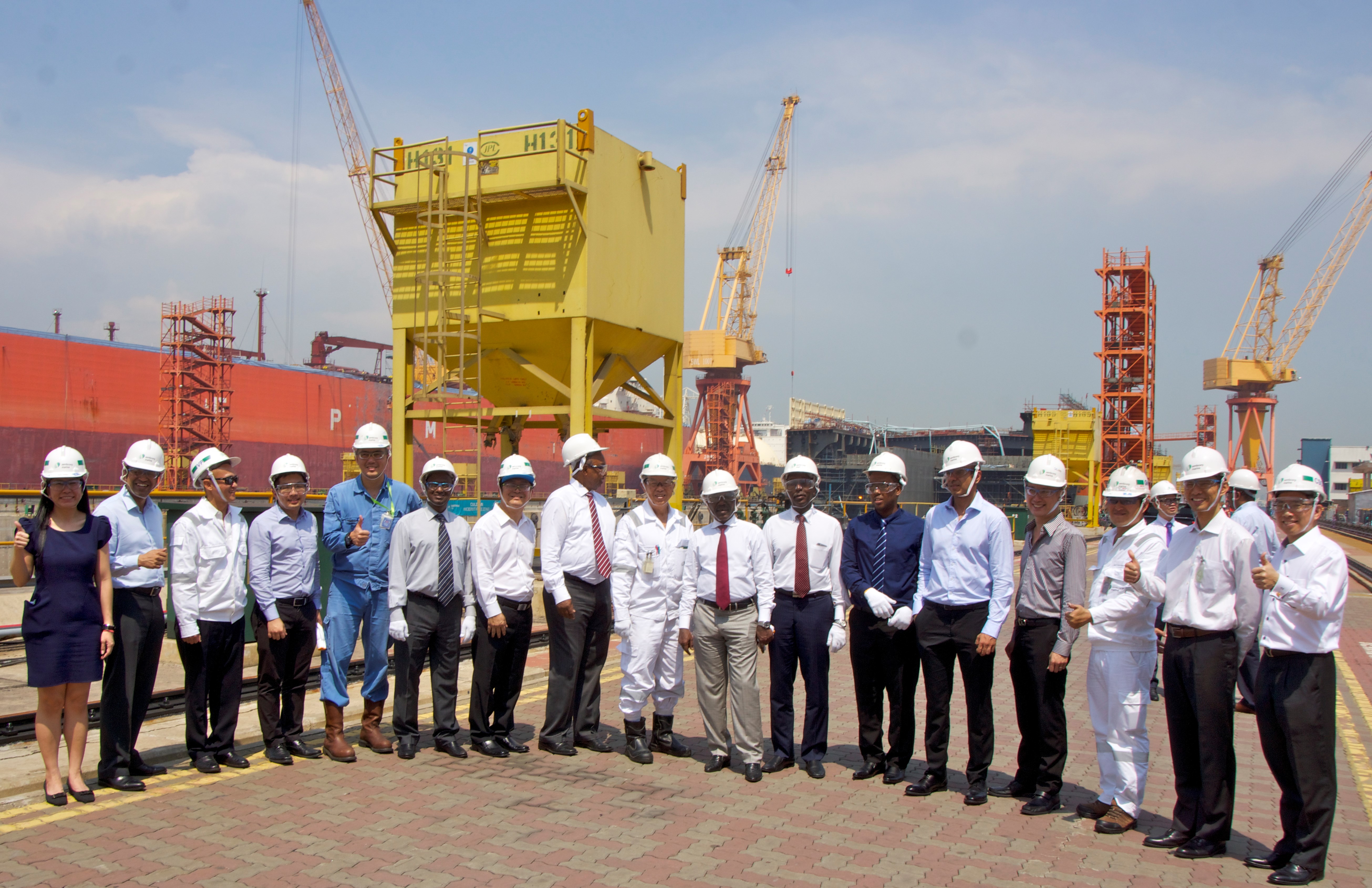 Ambassador Ahmed Araïta Ali said, 'Meetings held with many high-ranking officials from Singapore's government d in visiting Djibouti and exploring its opportunities. In fact, officials from the International Enterprise Singapore (IES), the body responsible for investment promotion and international cooperation for Singapore, have expressed similar comments.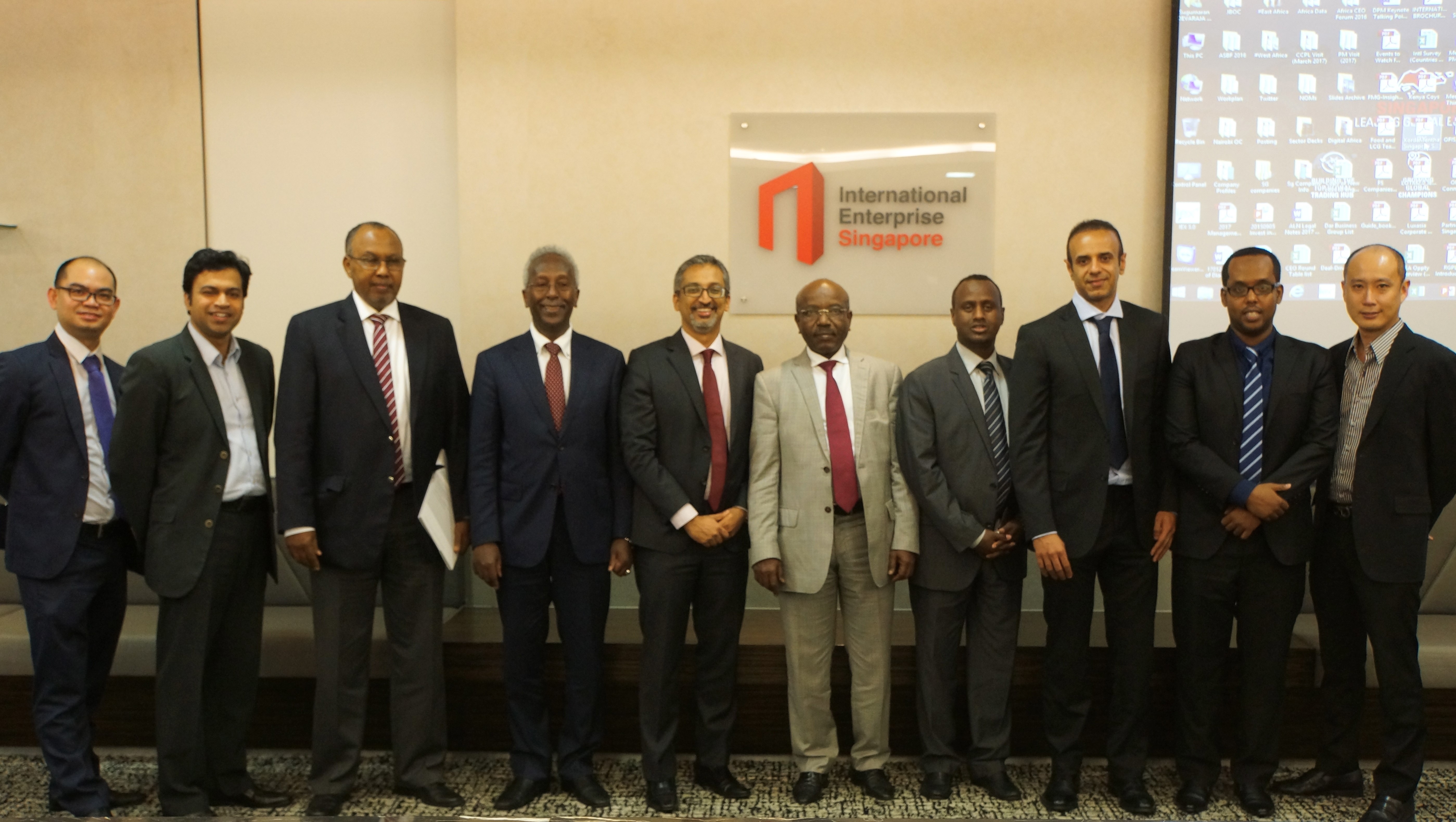 Members of the Djibouti ministerial delegation headed by Minister of Investment HE Mr. Ali Guelleh Aboubaker included H.E. Mr. Ahmed Araïta Ali, Djibouti's Ambassador to Singapore with residence in Japan, Mr. Aden Ahmed and Mr. Samir Mouti, both advisers to the Office of the President, Mr. Mahdi Darad Obsieh, Director-General of the National Agency for the Promotion of Investments (ANPI) and Mr. Ali Houmad, senior official for the same organization.